The Ethics of Zoo Conservation
There are two videos to choose from to learn about zoo conservation.
The first one is better for younger kids, the second one will appeal to older kids. Feel free to watch one, or both!
High school students or any student who wants to dig deeper, continue your study with one of the advanced learning projects located at the end of this learning block!
WARNING: Sometimes learning about zoo conservation is difficult. This block might not be appropriate for everyone. If you are easily upset by animal welfare issues, then you should check with your grown-ups before going any further.
Create your own zoo animals!
You will need:
One A4 piece of cardboard (check out your recycling box!)

Printer

3D Animal Template

from maisondeux.com

One A4 piece of paper

Glue

Scissors
Step 1: Download the 3D animal template.
Step 2: Glue the template onto your piece of cardboard.
Step 3: Once the glue is fully dry, cut out the pieces.
Step 4: Assemble the pieces to create a giraffe, orangutan, and crocodile.
Remember to take a photo of your animals for your portfolio.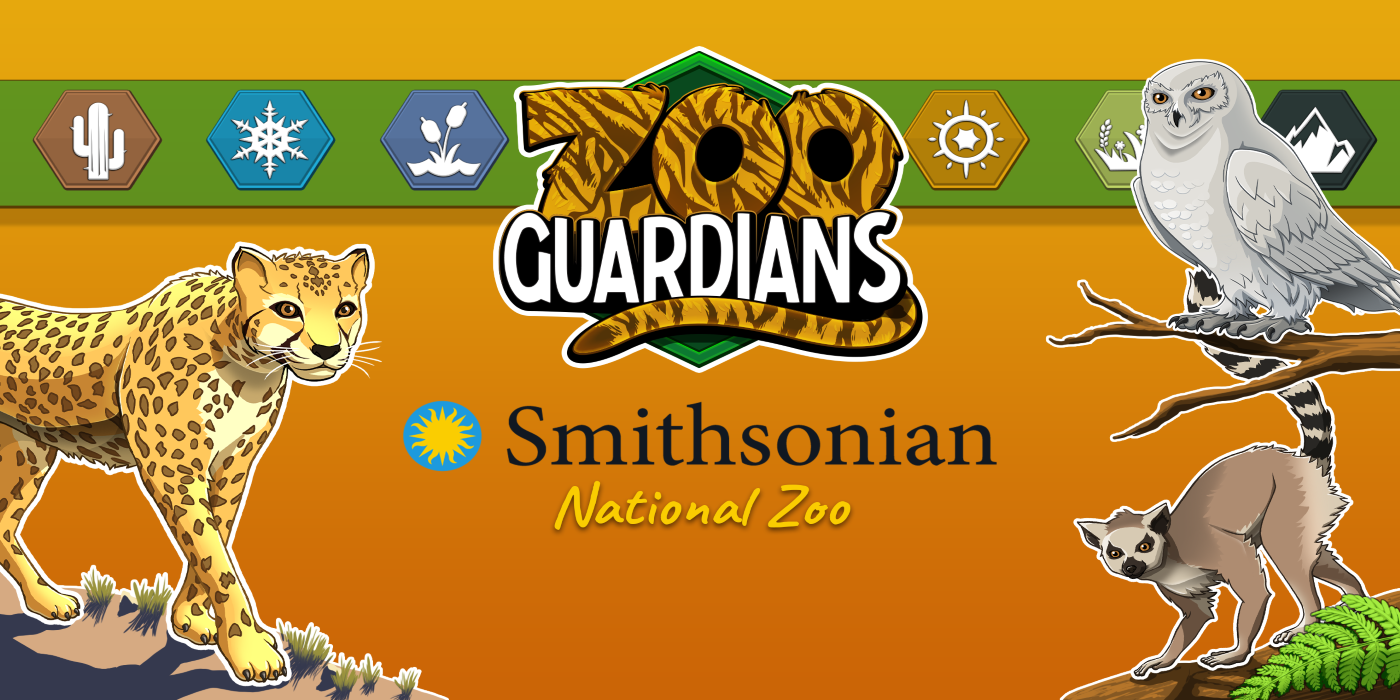 Do you have what it takes to run a successful conservation park? 
This free game created by Smithsonian's National Zoo will allow you to put your conservation knowledge to the test! Choose the species you wish to save, develop habitats, and even explore the effects of social groups and enrichment. Once you have gained permission from an adult to download the game, click here to download.
Screenshot your habitat creation and upload it to your portfolio.
Design an Exhibit Interpretation
Education is an integral part of a zoo, and a lot of work goes into creating resources for visitors to help them learn about the animals. Good zoos will have clear signs (otherwise known as interpretation) at each exhibit. Signs typically include information such as the name of the species of animal, an image of the animal so the people know what to look for, and information about what it eats or some fun facts. Some zoos will also include a world map to show where it comes from.
Design a new piece of interpretation for an animal exhibit. You can choose the animal or plant that it will feature. To do this, you will need to research the life of the animal and decide what information you will include on your sign. Remember – don't include too much! Visitors only pause for a short time, so think about what information is the most important.
A couple of tips: 
A mix of images and text makes signs accessible to everyone.

Words need to be clear and stand out from the background; otherwise they may be tricky to read. 

Bright colours will help to get people's attention.

Be creative! Use paint, graphic design software, or why not create a video?
Take a look at the examples from Zoo Institutes here, select animals as the type, and check out the signs.
Print your creation, or take a photo for your portfolio.
Create an interview! It can be a real interview with an actual expert or person related to this topic, or you can write the script for a fictional interview. Ask the person five questions about the topic. Dive deep and think like a journalist. Get to the root of the story.
Stuck for inspiration? 
Perhaps you'd like to speak with Jane Goodall, David Attenborough, or the late Steve Irwin. Each would have a very different perspective on the role of zoos. Watch the videos below to find out more.
Add this video to your portfolio.
Advanced Project(s)
Choose at least one.
Create a Movie Review
WARNING: Some of the content includes emotionally difficult material. The Inside The Tanks documentary contains scenes of animals in states of distress, displaying stereotypical behaviours, and images of animals with minor injuries. 
Download a

Sample Template

for a review from Thompson Rivers University. 

How to Write a Movie Review

has some helpful tips if you are looking for more guidance. 

Watch the

Inside The Tanks

documentary.

Do the research and fill in the notes of what you want to include in your outline. 

Then, create your review. You could create a podcast, a video, or a written essay. 

Be sure to use a tool like

Grammarly

to help improve and edit your writing.
Upload your review to your portfolio.
Write an Essay Outlining Your Stance on Zoos
Read this supporting document from Essaypro.com, or watch the accompanying video, to help you organise your essay. 
Do the research and create notes of what you want to include in your outline. Then, write the essay. Be sure to use a tool like Grammarly to help improve and edit your writing.
Upload your essay to your portfolio.